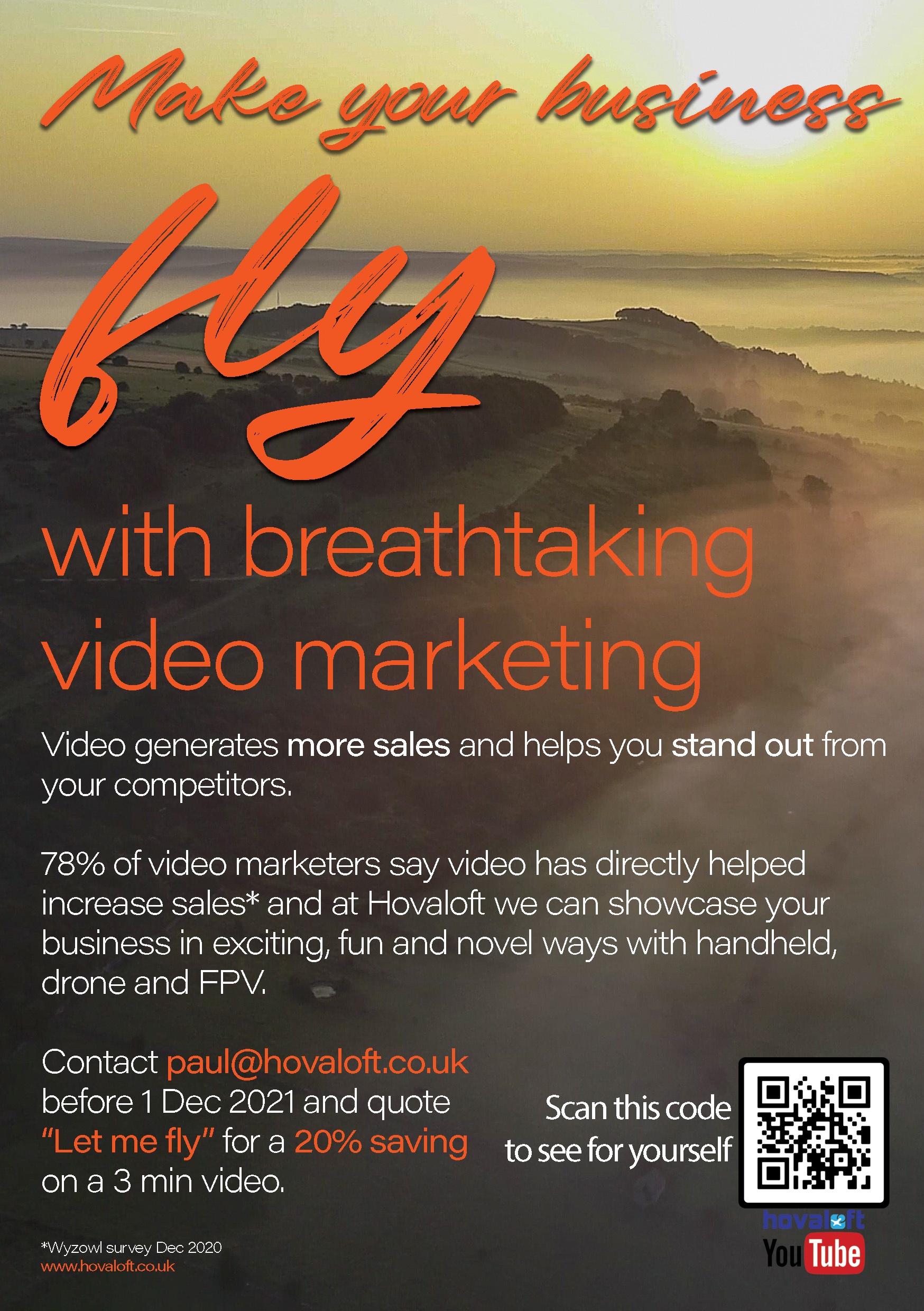 November 2021
Video Marketing Offer Until 1st December 2021
---
Video Marketing Offer - 20% off until 1st December 2021
Video marketing generates more sales and helps you stand out from your competitors.
78% of video marketers say video has directly helped increase sales and at Hovaloft we can showcase your business in exciting, fun and novel ways with handheld, drone and FPV.
So we are offering a staggering 20% reduction in the cost of a video until 1st December 2021.
Take a look at our YouTube channel to see for yourself.